Arny Ross is now a mother after giving birth to her first child.
ARNY ROSS — The "Bubble Gang" star gave birth to her first child with her husband Franklin Banogon.
This was announced by Arny and Franklin through their social media posts earlier this month. The two also said that they'll be posting videos on their YouTube channel.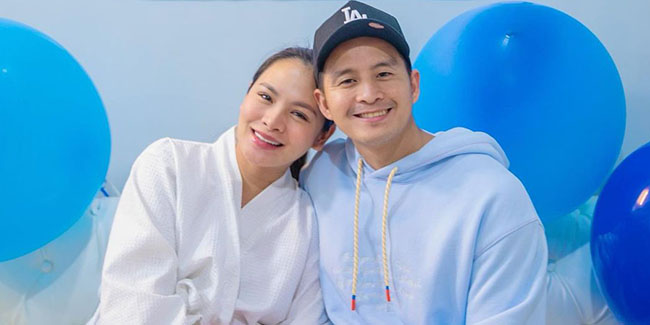 Based on a report on GMA Entertainment, Arny gave birth to a baby boy last July 27 through a C-section. However, the couple revealed it to the public last August 3.
Arny shared the birth story of baby Jordan Franco Roque-Banogon in a two-part video posted on her social media account.
READ ALSO: Franklin Banogon Shares Message For Wife Arny Ross On Her 31st Birthday
She shared in the first part of the video that she and her husband are initially planning for SVD or spontaneous vaginal delivery. According to her, her water broke at "around 11 pm".
"Nung una kayang kaya ko pa, tinanong ako ng Ate ko na OB ko, "masakit ba?", sabi ko "kayang kaya, hndi masakit," she shared. " Nakaiglip pa ko, but at around 4am, thats when I entered active labor. Shocks sobrang sakit naaaaaaa, oras oras pasakit ng pasakit lalo, parang naghihiwalay yung katawan mo sa sakit."
On the second part of the video, she shared that she's excited to see her baby but the doctors told her the problem.
"They keep on seeing what they call "non-reassuring traces" of our baby boy. They try to resolve it but it was persistent plus there's no more progress na in the labor," she said.
According to her, the doctors — including her sister, who is also her OB — decided to deliver the baby through CS.