What Is "Accident" In Tagalog? (Answers)
ACCIDENT IN TAGALOG – This article will teach you about the Tagalog translation of the word "accident" based on the context of the sentence.
There are several Filipino words that don't have a direct translation in English, that's why we need context in order to fully translate them.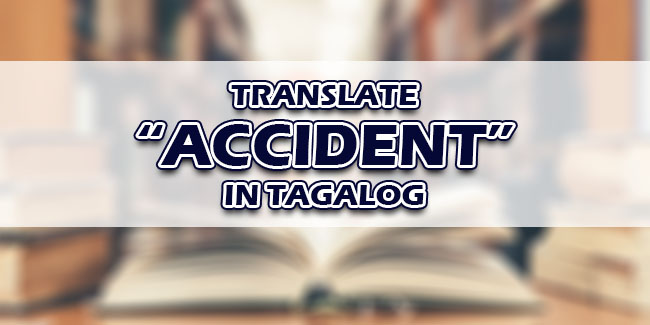 What is "Accident"?
"Accident" is an English term that refers to an unfortunate incident that unexpectedly and unintentionally happens, typically resulting in injury or damage.
What is "Accident" in Tagalog?
"Accident" can be directly translated as "aksidente". The use of this word, however, may depend on the context of the sentence.
Here are some example sentences:
Angelo and Carl were badly injured in the accident.
Mark disclaimed responsibility for the accident.
Ana's blindness is the result of an accident.
Samantha was crippled in a car accident.
Betty didn't speak of the accident.
In Tagalog, these sentences could be translated as:
Malubhang nasugatan sina Angelo at Carl sa aksidente.
Itinanggi ni Mark ang responsibilidad sa aksidente.
Ang pagkabulag ni Ana ay bunga ng isang aksidente.
Napilayan si Samantha sa isang aksidente sa sasakyan.
Hindi nagsalita si Betty tungkol sa aksidente.
Thank you for visiting Newspapers.ph. You may express your reactions or thoughts in the comments section. Also, you may follow us on Facebook.
For other English-Tagalog translations, visit HERE.