Singapore is expecting growth to be at the "lower half" of the forecast range.
GROWTH FORECAST — Singapore has maintained its full-year economic growth forecast for this year at 3% to 5%, but the country is expecting growth to come in "at the lower half" of this forecast range amidst a weaker external environment.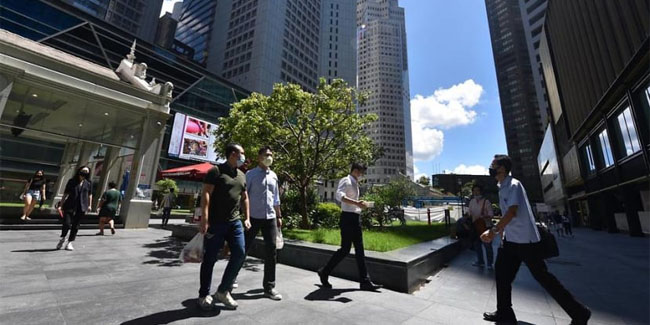 According to a report on CNA, official data released by MTI (Ministry of Trade and Industry) on May 25 showed that the country's economy grew at a slower pace in the first 3 months of the year.
GDP (Gross domestic product) expanded by 3.7% on a year-on-year basis in the 1st quarter, better than the 3.4% seen in the Government's advance estimate but much slower than the 6.1% growth in the previous quarter.
On a quarter-on-quarter seasonally adjusted basis, the country's economy grew 0.7%, also higher than the 0.4% in the initial estimates but pulling back from the 2.3% growth in the preceding quarter.
Based on a report, growth during the 1st quarter was mainly supported by the manufacturing, finance and insurance, and professional services sectors.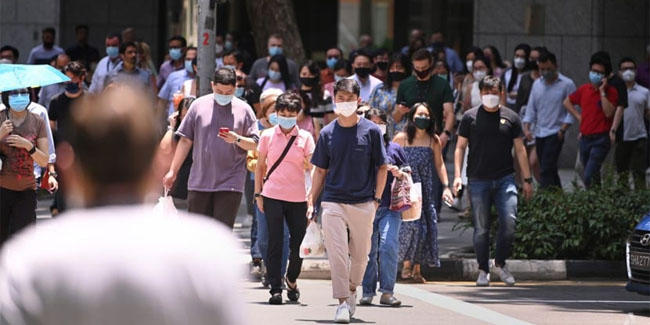 MTI said in its latest quarterly economic report that the external economic environment has deteriorated since February, partly because of the onset of the Ukraine-Russia war which has disrupted the global supply of energy, food, and other commodities.
"Consequently, global supply disruptions are projected to be more severe and prolonged than earlier expected, potentially persisting throughout 2022," MTI said. "This, in turn, is likely to constrain production and dampen GDP growth in some external economies by more than previously projected."
READ ALSO: Singapore Dollar to Philippine Peso Exchange Rate Today, May 25, 2022
Apart from the ongoing Ukraine-Russia war, others include a faster-than-expected monetary policy tightening in advanced economies and how the coronavirus pandemic could develop.
With that, the growth outlook for some outward-oriented sectors in the country has weakened.
MTI also said that taking into account the 1st quarter economic performance of the country's economy alongside the latest domestic and global economic developments, it "continues to expect the Singapore economy to grow by 3 to 5 per cent in 2022, although growth is now more likely to come in at the lower half of the forecast range".
Thank you for visiting Newspapers.ph. You may express your reactions or thoughts in the comments section. Also, you may follow us on Facebook as well.