Sen. Manny Pacquiao Doesn't Support Call for the Withdrawal of Vice Pres. Leni Robredo
MANNY PACQUIAO – The Senator is not agreeing with the call of Manila Mayor Isko Moreno for Vice President Leni Robredo to withdraw.
The recent press conference held by some of the Elections 2022 presidential candidates at the Manila Peninsula Hotel in Makati City made rounds on social media. The call of Mayor Isko Moreno for Vice Pres. Leni Robredo to withdraw hooked a lot of attention.
The Manila Mayor who is the standard-bearer of Aksyon Demokratiko claimed that whatever the Vice President is doing is not effective against former Senator Bongbong Marcos who is leading the presidential race. In the results of the latest Pulse Asia survey, Marcos Jr. is still leading the race but his numbers dropped. Robredo's numbers went up and only the two (2) of them have double digits.
Former defense secretary Norberto Gonzales who is also running for president expressed his belief in the possibility that the candidate who can challenge the possible victory of Marcos Jr. is not the 2nd placer but one coming from the 3rd, 4th, or 5th place in the survey.
The statement of Mayor Isko Moreno drew flak on social media. Sen. Ping Lacson who is also one of the presidential candidates present at the press conference clarified that he is not part of the call for Vice Pres. Robredo to withdraw from the race.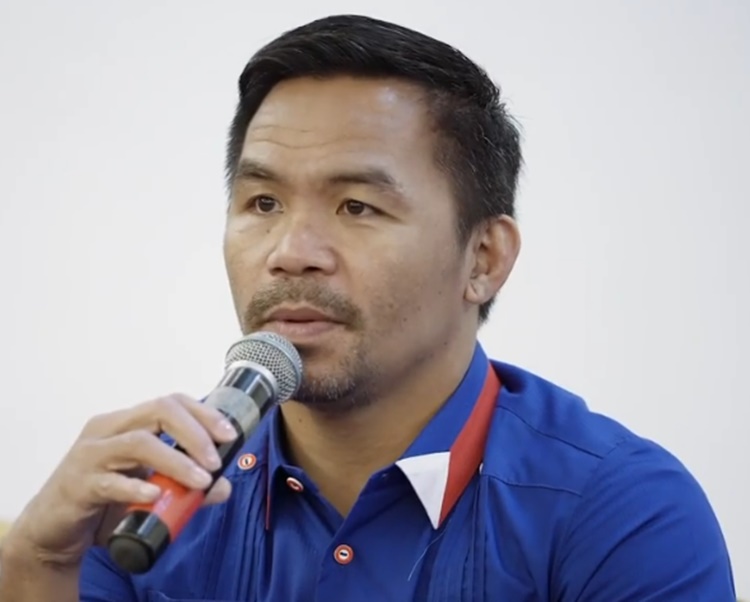 Recently, the camp of Sen. Manny Pacquiao also released his stand on the call of Mayor Isko Moreno for Vice Pres. Leni Robredo to withdraw from the presidential race. Based on a report on Inquirer, the PROMDI standard-bearer was supposed to join the press con but he was not able to come.
Speaking to ANC Headstart, Sen. Manny Pacquiao's campaign manager Buddy Zamora said that the Senator rejects the call for the withdrawal of Vice Pres. Robredo from the presidential race as he "believes that the choice is up to the people" and he wants the decision to be really coming from the people and not from calls for other's withdrawal from the race.
Zamora claimed that the theme of the press con was supposedly for unity and to stress that they were not withdrawing from the presidential race. Based on the report, he does not believe that anything was achieved by the said event. According to him, Sen. Pacquiao made the decision to join the press con without their prior knowledge but he did not arrive before the presser was over.
READ ALSO: Isko Moreno Explains Dining Pic with BBM; Blames Leni Robredo's Camp for Resurfacing Photo