Here's A Guide To The Top 10 Best Cat Food Products In The Philippines
CAT FOOD PHILIPPINES – When it comes to our feline companions, we want them to have the best, but, what products should we buy?
In this article, we are going to go through a list of the top 10 best cat food brands in the country. Furthermore, we will be tackling both wet and dry cat food as well as food for kittens.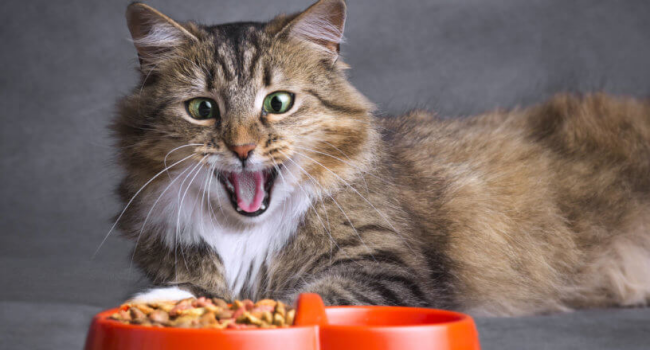 Why is dry cat food important?
As your cats grow in age, dry cat food is surely the way to go if we want an affordable and convenient way to feed our pets. Some cats are picky eaters, while others simply choose to eat at their own time.
Because of this, most fur parents would often go for the dry cat food as it allows free feeding. Additionally, owners could just leave the food out for prolonged periods.
However, there's still a multitude of dry cat food brands available for purchase in local stores and online.
Best Dry Food For Cats/Kittens
ORIJEN CAT & KITTEN Dry Food
PRICE: P1,400
When it comes to the best, you'd best be prepared to spend a little bit extra. Orijen's Cat & Kitten Dry Food comes in at P1,400 for 1.8 kg or 4 lbs. But, this premium provides your cats with a diet based on what cats would naturally eat in the wild.
The ingredients of Orijen's cat food includes mostly meat products, but, it isn't mixed with unnecessary additives. Moreover, it also has freeze-dried liver that elevates the flavor and taste that your cats would surely love.
Arcana Wild Prairie Kitten & Cat
PRICE: P2,449
Arcana is another premium cat food that provides a wholistic diet for your feline companion that features poultry and fish products. What makes this product have such a premium price tag is the locally sourced ingredients.
Furthermore, it has whole prey ingredients added. This means the meat, organs, and cartilage that cats need in order to thrive.
Royal Canin Cat Food
PRICE: P1000
There are several Royal Canin cat food products out there depending on your cat's needs. The brand has tailored specific diet options for your cats from urinary care all the way to better hair and skin.
BEST AFFORDABLE DRY FOOD FOR CATS/KITTENS
Although we do love our pets, some of the food options out there are at a premium and could be un-economical for the most of us. But fear not, as there's an entire array of good high-quality affordable cat food in the PH market.
Here are some of the affordable cat food that you can find in online stores such as Lazada and Shopee:
WHISKAS
PRICE: P285
This is one of the most popular cat food brands in the Philippines. With its affordable price and jam-packed nutrients, Whiskas becomes one of the most budget-friendly cat food for both kittens and adult cats.
ROYAL CANIN FIT
Whiskas Adult Ocean Fish Flavor
ROYAL CANIN Indoor
Carnilove Salmon Adult
Six Fish Dry Cat Food
SPECIAL CAT
Thanks for reading. We aim to provide our readers with the freshest and most in-demand content. Come back next time for the latest news here on Newspapers.ph.
READ ALSO: Why Are Cats Afraid of Cucumbers