SSS said that it will offer a conditional loan condonation program.
SSS — The Social Security System said over the weekend that the agency will offer a conditional loan condonation program which will waive accumulated penalties for selected borrowers.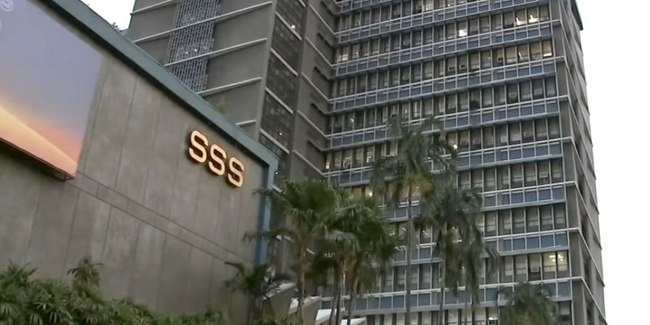 The agency said that member-borrowers with past due short-term loans can apply for STMLPCP (Short-Term Member Loan Penalty Condonation Program) as part of its Pandemic Relief and Restructuring Programs offered by the agency.
In an emailed statement to GMA News Online, SSS President and Chief Executive Aurora Ignacio said that the agency continued to respond to the needs of its members who were greatly affected during the pandemic.
"Through the STMLPCP, SSS offers conditional loan condonation by waiving their accumulated penalties once their loan principal and interest are fully paid," Ignacio said.
The said program was made available starting November 15 and will last until February 14, 2022. It's available via the agency's online portal.
READ ALSO: SSS Set To Release Pensions, 13th Month Pay Of Pensioners On 1st Week Of December
Members with short-term member loans that were past due for at least 6 months as of the first day of the condonation availment period were among those qualified to apply for the loan condonation program.
Also qualified to apply for the said program were the following:
members not granted any final benefit such as permanent total disability or retirement
those who haven't committed fraud
heirs or beneficiaries of deceased member borrowers who will file the death benefit applications
member-borrowers who will pay their consolidated loan under installment basis
"We encourage our member-borrowers to avail of our short-term member loan condonation program," Ignacio said. "With this program, they can update their loans and avoid further accumulation of penalties."
GMA News Online reported that the terms and conditions under the loan can be viewed online via the official website of the agency or through its social media accounts.
The Social Security System was mandated to provide social justice and provide protection to its members and their families against the hazards of sickness, disability, old age, maternity, death, and other contingencies resulting in financial burden or loss of income.
For more news and updates, you may feel free to visit this site more often. You may also visit Newspapers.ph via our official Facebook page and YouTube channel.