The BTS agency was planned to set up a joint venture with Upbit to enter the NFT market.
HYBE — The agency of South Korean pop supergroup BTS has recently announced that it planned to set up a joint venture with Korean crypto exchange Upbit in order to enter the NFT market.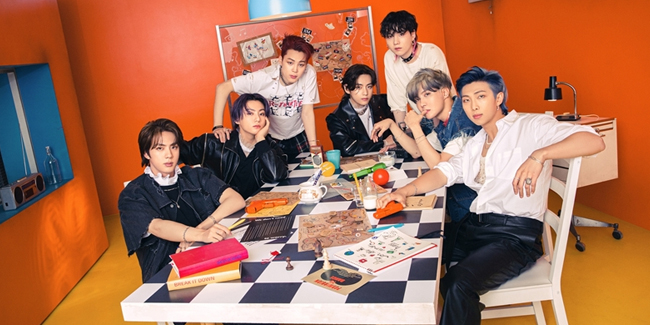 Hybe said last Thursday that it has teamed up with South Korea's top cryptocurrency exchange operator in order to establish a joint venture to branch out into the non-fungible token (NFT) marketplace.
The Korea Herald reported that Hybe was poised to acquire a 2.48% stake in Dunamu for KRW 500 billion as Upbit planned to issue 861,004 ordinary shares for third-party rights, offering to invite Hybe as a new shareholder.
Dunamu also looked to buy some 2.3 million ordinary shares of the South Korean pop agency for about KRW 700 billion, which would make it a minority shareholder of Hybe with 5.57% ownership. Officials said that the payment was set to be completed on November 24.
The said move, according to a report, will see plans to jointly push ahead with a new business using NFT as part of efforts to roll out the music agency artists' unique goods for supporters around the world.
READ ALSO: BTS Urges Youth To Welcome Each Other To The Future
Hybe founder and Chairman Bang Si-hyuk demonstrated during an online corporate briefing last Thursday how NFT-based products can be made by using artists' photo cards as an example.
Bang explained that the NFT would enable Hybe to create digital photo cards with different contents, including moving images and using the voices of the artists.
"We are under talks to shape up a detailed action plan with Dunamu on how to provide secure photo card ownerships and allow fans to possess them permanently," Bang said. "They will enjoy diverse experience by collecting, exchanging and displaying the cards through global fan communities such as Weverse, instead of having a single photo."
Hybe also said that it will feature its artists in creating original content for web-based comics, novels, and gaming.
Under the said plan, Hybe will have its artists as main characters in webcomics, novels, and animated content in collaboration with other pop artists of different fields.
The list of Hybe's idol groups also included Seventeen, Enhypen, and Tomorrow X Together (TXT).
Hybe said that BTS will be featured in a computer game that was set to be released in the first half of 2022, adding that BTS will participate in the production of the project.
For more news and updates, you may feel free to visit this site more often. You may also visit Newspapers.ph via our official Facebook page and YouTube channel.