YouTube decided to stop making "YouTube Rewind" for good.
YouTube decided to stop making "YouTube Rewind" for good, but a "different and updated kind of experience" might take its place.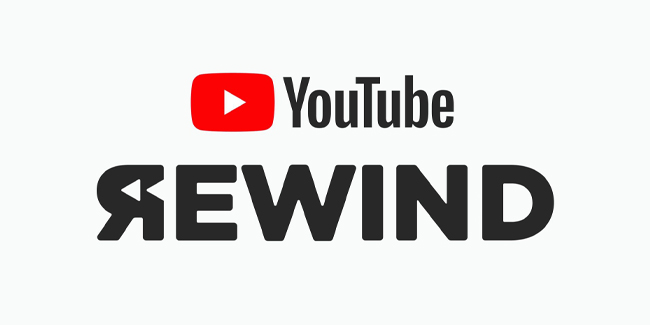 The Google video site confirmed to Tubefilter that it was doing away with its annual "year-in-review" for good after shelving last year's iteration due to the hardships and heaviness of 2020.
YouTube's decision was made on what would be the 10th anniversary of "YouTube Rewind". According to YouTube, it wasn't abandoning the project due to widespread criticism it has received on more recent efforts, but because its platform has become so massive that it's impossible to encapsulate its diversity and vastness within a minutes-long compilation.
READ ALSO: YouTube To Require Creators To Use 2-Step Verification On Google Accounts Starting This Year
With this, YouTube said that it will be passing the baton to content creators, who have increasingly been producing their own homespun versions of "YouTube Rewind" in recent years.
Thank you to all the creators involved in Rewind – we'll be 👀 for your Rewinds as we refocus our energies on celebrating you and the trends that make YouTube 🔥 with a different and updated kind of experience – stay tuned! → https://t.co/kI69C24eL0

— YouTube Creators (@YouTubeCreators) October 7, 2021
A YouTube spokesperson told Tubefilter that they have seen creators created their own end-of-year videos since Rewind started in 2011, uniquely capturing the year from each of their perspectives.
"It'll continue to be inspiring to see the myriad of ways the most creative content producers in the world — our YouTube creators — encapsulate the end of year in their video recaps, as YouTube retires its own Rewind video," a YouTube spokesperson told Tubefilter.
While acknowledging that content creators were the best way for YouTube Rewind to move forward, YouTube won't be funding any of those efforts, though it will be promoting them on its social channels.
Finally, Tubefilter reported that YouTube teased it was planning a "global, end-of-year interactive experience" but declined to disclose any additional information on the matter.
For more news and updates, you may feel free to visit this site more often. You may also visit Newspapers.ph via our official Facebook page and YouTube channel.