Instagram was testing its new feature that will notify its users of outages or issues inside the app.
INSTAGRAM – Facebook's photo-sharing app said on Monday that it was testing its new feature that will notify its users of outages or issues inside the app.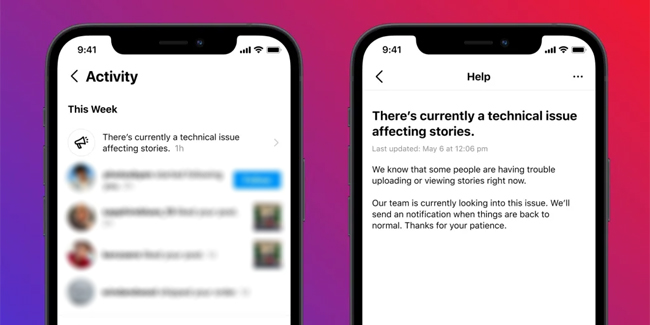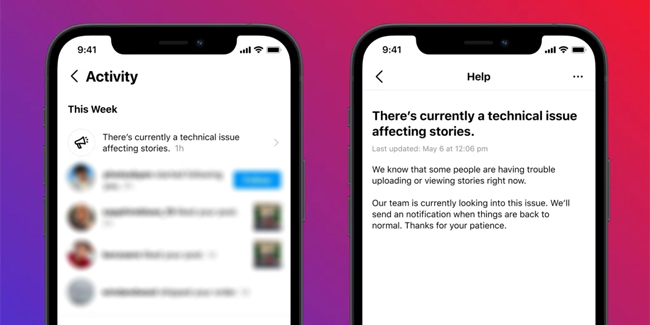 Recently, Facebook had a very busy week with two outages that took down all of its social networks. Following those incidents, Instagram was currently testing alerts to inform its users of ongoing outages on the company's servers.
The said feature was officially announced by the company in a blog post. Instagram claimed that users got "confused and [start] looking for answers" when those unexpected outages happen.
According to Instagram, the team behind the social network wanted users to know when the app was experiencing technical issues.
Instagram also said that not every outage will result in notification and so those alerts will probably be saved for more serious issues affecting a large number of users.
Instagram's announcement came after all Facebook services were down for more than 6 hours because of a major DNS problem last October 4.
READ ALSO: Facebook CEO Reportedly Loses USD 6 Billion Due To Major Facebook Outage
A few days later, Facebook, Messenger, Instagram, and WhatsApp were down anew – but this time, the problem was resolved in less than two hours.
Facebook CEO Mark Zuckerberg lost USD 6 billion last week as a consequence.
In addition to Instagram's new outage alert, the company was also working on a new "Account status" section for its app.
With this, Instagram users will get detailed information about why their post has been removed or their account has been suspended. Users will be able to request a review if they believed that the decision was unfair.
9to5Mac reported that all new features announced by Instagram will be tested starting next month with a limited number of users in the United States. You can visit this link for more information about Instagram's new features.
For more news and updates, you may feel free to visit this site more often. You may also visit Newspapers.ph via our official Facebook page and YouTube channel.