Earnings from online play-to-earn games subject to tax, according to DOF
The Department of Finance (DOF) said that earnings from online play-to-earn games, such as Axie Infinity, were subject to tax.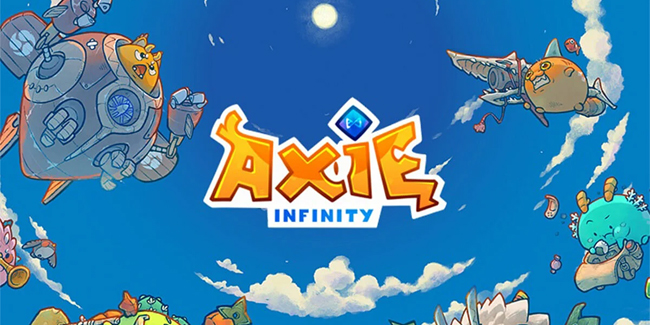 With the rise of the play-to-earn phenomenon, NFT gaming guilds and associations have cropped up around the world in order to educate people and to help them join in.
According to a report on Business World, the "play-to-earn" movement was an emerging phenomenon in gaming wherein players of NFT games collected rewards within the game that can later be converted into real cash.
Though the said form of cryptocurrency had been around for a few years, it reached new heights during the pandemic, with ensuing lockdowns rendering millions jobless and open to earning money through gaming.
Amidst a rapid rise in popularity of online play-to-earn games in the Philippines, Finance Undersecretary Antonette C. Tionko said that earnings from those gaming platforms were subject to income tax.
Particularly, Tionko disclosed that the Department of Finance (DOF) and Bureau of Internal Revenue (BIR) were looking into Axie Infinity, an adventure online play-to-earn game developed by Vietnamese studio Sky Mavis.
However, Tionko admitted that the "characterization" regarding whether "Axie" was a currency or security remained unresolved by the Bangko Sentral ng Pilipinas (BSP) and the Securities and Exchange Commission (SEC).
"But regardless of how it is characterized, it's taxable, subject to income tax," Tionko said.
READ ALSO: BIR Issues Memo To Remind Social Media Influencers Of Their Tax Obligations
Tionko also revealed that the creator of the said game wasn't registered with the Bureau of Internal Revenue. While Sky Mavis was a non-resident foreign corporation, Tionko pointed out that the company's income derived from sources within the Philippines should be covered by local taxes.
Meanwhile, Tionko reminded the public that earnings from online money-making schemes that have been sweeping the digital space over the past few months were subject to income tax.
Axie Infinity, a blockchain game whose popularity exponentially rose in the Philippines amidst the pandemic, allowed players to earn in-game cryptocurrencies that could then be traded and exchanged to Philippine pesos.
For more news and updates, you may feel free to visit this site more often. You may also visit Newspapers.ph via our official Facebook page and YouTube channel.