Microsoft officially introduced Windows 365
Microsoft was putting Windows in the cloud as Windows 365 was a new service that will let businesses access Cloud PCs from anywhere, streaming a version of Windows 10 or Windows 11 in a web browser.
While remote access to PCs and virtualization had existed for over a decade, Microsoft was betting on Windows 365 to offer Cloud PCs to businesses just as they shifted toward a mix of office and remote work.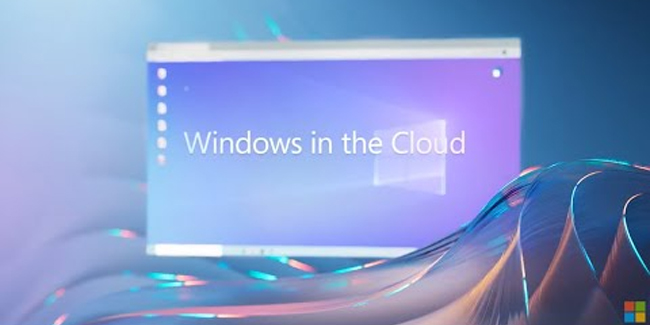 The Verge reported that Windows 365 will work on any modern web browser or via Microsoft's Remote Desktop app, allowing users to access their Cloud PC from a variety of devices.
Wangui McKelvey, a general manager for Microsoft 365, said that Windows 365 provided an "instant-on boot experience". This instant access lets workers stream their Windows session with all of the same tools, apps, settings, and data across Macs, Linux machines, iPads, and Android devices.
"You can pick up right where you left off, because the state of your Cloud PC remains the same, even when you switch devices," McKelvey explained.
READ ALSO: Microsoft Officially Launches Windows 11 Operating System
Based on a report, Windows 365 will only be available for businesses when it officially launched on August 2 with a "per-user" monthly subscription cost.
Microsoft wasn't detailing the exact pricing details until the service launched next month, but Windows 365 was designed for one-person businesses all the way up to enterprises with thousands of employees.
Two editions of Windows 365 — Business and Enterprise — were powered by Azure Virtual Desktop.
Individual Cloud PCs can be configured with a single CPU, 64GB of storage, and 2GB of RAM at the low-end, all the way up to eight CPUs, 512GB of storage, and 32GB of RAM.
Microsoft was offering 12 different configurations for both Windows 365 Enterprise and Business, and businesses will be able to scale processing power so that there will be lots of options to choose from.
"Windows 365 is really going to make a huge difference for organizations that wanted to try virtualization for various reasons but could not — maybe it was too costly, too complex or they didn't have the expertise in house to do it," McKelvey said.
For more news and updates, you may feel free to visit this site more often. You may also visit Newspapers.ph via our official Facebook page and YouTube channel.