Researchers pushed for VCO clinical trials on patients with comorbidities and serious COVID-19 cases.
Researchers pushed for clinical trials on virgin coconut oil (VCO) as a possible treatment for serious COVID-19 cases and patients with comorbidities.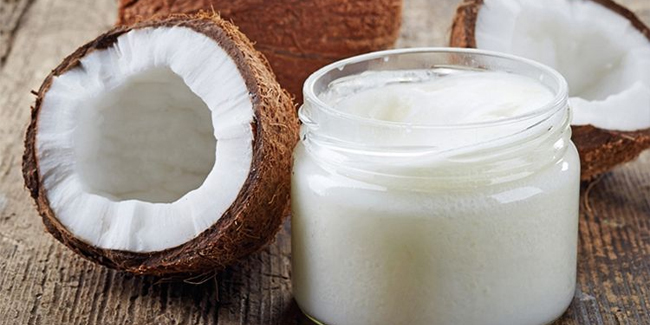 In a report on CNN Philippines, a chemistry professor who has been studying VCO said that researchers should be given the opportunity to study its effects on patients with severe COVID-19 symptoms and those with pre-existing medical conditions since VCO had been found to alleviate symptoms of mild and suspected COVID-19 cases.
Dr. Fabian Dayrit, a chemistry professor at Ateneo and also the president of the Integrated Chemists of the Philippines, led the research that showed compounds from VCO decrease COVID-19 count by 60-90% when there's low viral load.
READ ALSO: VCO Shows Potential vs. COVID-19, Says DOST
The Department of Science and Technology – Philippine Council for Health Research and Development (DOST-PCHRD), which funded the said research, announced the "very promising" results last October 2020 and highlighted VCO's capability to boost the body's immune response against the coronavirus disease.
It was then followed by a community-based study by the Department of Science and Technology – Food and Nutrition Research Institute (DOST-FNRI) as it showed that VCO helped reduced the severity of symptoms of patients with mild COVID-19 symptoms and those suspected of coronavirus infection.
READ ALSO: Private Funds Used In VCO Distribution To Hospitals — Nograles
The said study also didn't include individuals with a history of heart ailment, those who were pregnant, those with high cholesterol levels, those taking medications for heart diseases, and those who were asymptomatic.
"There are many comorbidities so you really cannot generalize. Individually, you really have to go through it to actually recommend it for clinical use. I think the request now is to really push more clinical trials and to recruit more patients. Funding is needed do that. What we're asking for is really more opportunity to study VCO," Dayrit said.
For now, Dayrit was recommending those with mild coronavirus symptoms to take two tablespoons of VCO thrice a day — after breakfast, after lunch, and after dinner.
For more news and updates, you may feel free to visit this site more often. You may also visit Newspapers.ph via our official Facebook page and YouTube channel.