Here's why Harry Roque said that President Duterte was his "modern-day Lapulapu".
During his regular press briefing, Presidential spokesperson Harry Roque on Tuesday said that President Rodrigo Duterte was his "modern-day Lapulapu".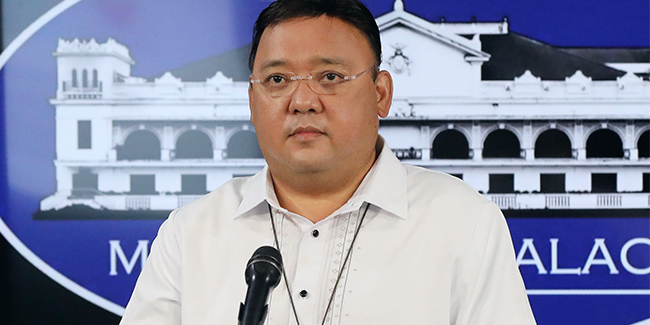 April 27 this year marked the 500th anniversary of the "Victory at Mactan" in which Datu Lapulapu vanquished Ferdinand Magellan in hand-to-hand combat.
Roque, who was currently in Cebu, was asked who was the "modern-day Lapulapu" for him. According to Roque, President Duterte was his "modern-day Lapulapu" especially in his independent foreign policy.
"President Rodrigo Roa Duterte (is) my modern day Lapulapu lalong-lalo na po sa kanya polisiya na independent foreign policy dahil ibig sabihin po niyan kaibigan natin ang lahat. Wala tayong kaaway, wala po siyang sinasantong mga dayuhan," Roque said.
READ ALSO: President Duterte May Announce Next Quarantine Classification on April 28
Although President Duterte had been critical of Western nations and organizations, particularly the European Union, the United States, and the United Nations, the President appeared to have taken a passive stance against China's incursion into the country' Exclusive Economic Zone (EEZ) in the West Philippine Sea.
Roque also said that there should be a "Lapulapu National Day" to be commemorated in the entire Philippines. Currently, "Lapulapu Day" was only celebrated in Cebu, but was a special working holiday across the country.
In addition, Roque compared Lapulaapu's struggles to fight against Portuguese and Spain with the coronavirus pandemic. Just like Lapulapu, Roque said that Filipinos can emerge victorious against the coronavirus pandemic if all people were united.
Moreover, Roque revealed that President Duterte wanted to change the name of a fish named "Lapu-Lapu" (a kind of grouper fish with firm texture and white meat), hinting that it demeaning for the Philippines' first Filipino hero to share a name with a fish.
On April 27, 1521, Datu Lapulapu, who was the datu of Cebu then, defeated Ferdinand Magellan who arrived on the island of Cebu to discover lands, to expand Spanish territory, to look for spices, and to spread Christianity.
For more news and updates, you may feel free to visit this site more often. You may also visit Newspapers.ph via our official Facebook page and YouTube channel.