WandaVision Final Episode 50 Minutes Long Says Source
WANDAVISION EPISODE 9 – Fans of Marvel's WandaVision are in for a cosmic-level treat (threat?) as the final episode was reportedly 50 minutes long.
According to Redditor u/Plenty_Echidna_544, there will be no 10th episode of WandaVision. Instead, the 9th episode will be the finale with runtime of 50 minutes long (including the credits).
The information was posted on the subreddit r/MarvelStudiosSpoilers. Along with this, moderators of the subreddit also verified the post.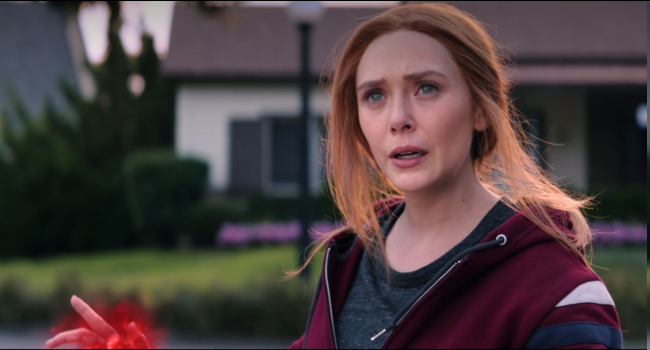 Previously, WandaVision star, Paul Bettany who plays Vision said that the series feels like a six-hour movie. "Oh, I don't think that myself or Lizzie have ever been more surprised when Kevin pitched the idea to us", he said.
Unfortunately, further details of the final episode weren't disclosed. However, the redditor noted that the final episode would be a "battle between the Vision/Maximoff household" and the "big bad".
But, who could this "big bad" entity be? In the last episode, we saw Agatha helping Wanda "Recap" what happened to her before she settled into Westview. Afterward, she revealed that Wanda was the mythical "Scarlet Witch" while she held her twins hostage.
So, could the "big bad" be Agatha Harkness? According to some, there's an even bigger hand at play. On the other side of the "Hex", Director Tyler Hayward had completed the "White Vision", is he the "big bad"?
We can't really find out who it is now. But, the cast had previously said there would be a massive surprise at the end of the episode. We'll just have to see it for ourselves next week.
Thanks for reading. We aim to provide our readers with the freshest and most in-demand content. Come back next time for the latest news here on Newspapers.ph.
READ ALSO: Bill Gates Reveals He Still Prefers To Use Android Phone Over iPhone