Manatee With "Trump" Etched On Its Side Prompts Investigation
"TRUMP" ETCHED ON SIDE OF MANATEE – A poor manatee was seen with the name "Trump" engraved on its side.
According to the Chronicle Online, this Manatee was found in Florida's Blue Hole Spring on Homosassa River in Citrus County. Manatees are known to be gentle creature and pose no harm to humans.
The report stated that an individual or a group of individuals removed the top layer of algae that formed around the manatee to spell out "Trump".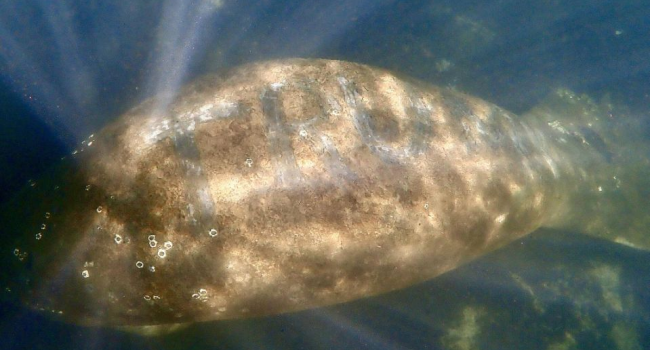 As such, Craig Cavanna, senior federal wildlife officer and current investigating officer said that this act was a clear harassments of an animal protected under the Endangered Species Act.
Furthermore, the criminal offense for doing such an act was considered a "Class A" felony punishable by a fine of $50,000 or a year in federal prison.
As per the article, Cavanna stated:
It's been my experience that this is very out of character for this community. Wildlife conservation is a core value in Citrus County. That's why it's called the Nature Coast.
Meanwhile, aclyn Lopez, the director at the center expressed how heartbreaking this act was. She called what happened to the manatee a vile, criminal act. Furthermore, she emphasized that the those capable of committing such a crime should be caught immediately.
Thanks for reading. We aim to provide our readers with the freshest and most in-demand content. Come back next time for the latest news here on Philnews.
READ ALSO: Delivery Rider Cries After Spending His Last Money to Fake Booking