Cop Caught Punching K-9 On Video, Captain Says It's Part Of Training
COP CAUGHT PUNCHING K-9 – For dog lovers, the following video of a police officer punching a pinned down dog be distressing.
Recently, a cop went viral after he was filmed punching a dog he pinned down on the ground. According to an article from TooFab, a floor installer named Roberto Palomino secretly recorded the incident after hearing a dog screaming for help.
Across the yard, the Palomino saw a Vacaville PD officer pinning down his K-9 Partner. Worse, he was also caught punching the dog in the face.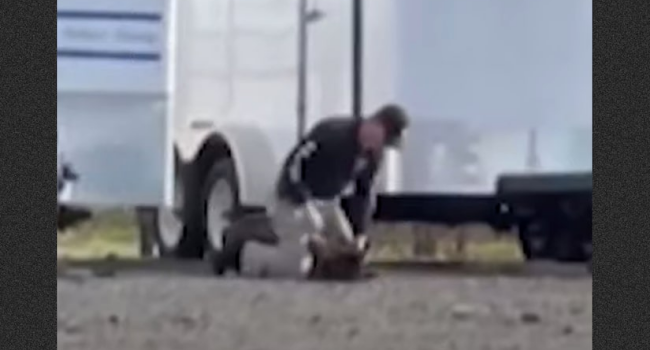 "I started hearing a dog crying, kind of like in pain", Pamolino said. "That's when I saw the officer constantly beating the dog, over and over. I saw at least 10 punches to the dog", he added.
Furthermore, the witness asked himself what the dog could've done to deserve such an inhumane punishment. He said that he filmed the scene immediately but stopped once he noticed the policeman checking for witnesses.
Afterward, the policeman stopped punching the dog the moment he saw somebody was watching him. Meanwhile, according to the Vacaville Police Captain Matt Lydon, the unnamed officer was "training the dog".
He explained that the officer was merely "correcting" the dog for an "unacceptable" response. Furthermore, he says that the handler simply showed a "position of dominance" common in dog training to let it know who's in charge.
However, animal rights groups and several other dog training groups quickly chimed in on the issue. According to them, there was "NO JUSTIFICATION for this kind of dysfunctional handling of a living thing".
Meanwhile, others have started that the incident must be investigated further.
What do you think about this issue? Leave a comment below.
READ ALSO: Nostradamus Horrifying Predictions for the Year 2021