Here are the UPCAT 2020 Results List of Passers (G-N)
UPCAT 2020 Results — The University of the Philippines will release the UPCAT 2020 list of passers (G-N).
The University of the Philippines – College Admission Test (UPCAT) results will be available on this site as soon as the UP will officially release it.
The University of the Philippines conducted the admission tests in testing centers around the Philippines such as UPEPP (Clarkfield, Pampanga), UP Visayas (Iloilo City), UP Los Baños (Laguna), UP Cebu (Cebu City), UP Tacloban College (Tacloban City), Cagayan de Oro City, UP Mindanao (Davao City), UP Baguio (Baguio City), and UP Diliman (Quezon City).
Examinations had been administered on October 5 and 6, 2019.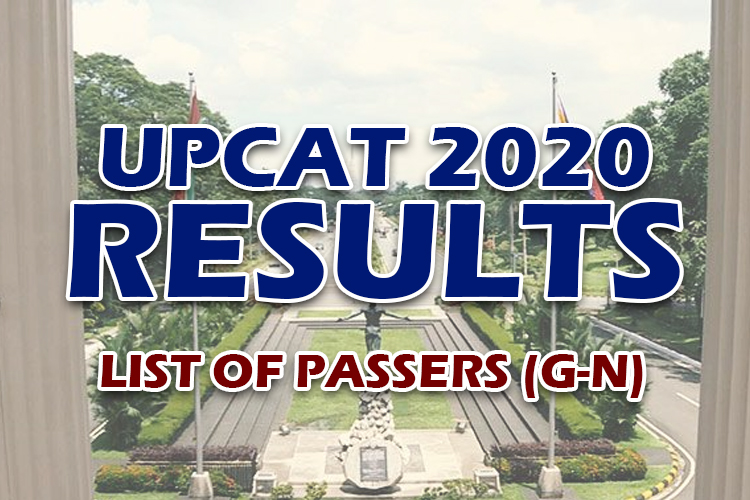 SUMMARY OF RESULTS
LIST OF PASSERS
Here is the list of passers:
Updating …
RELEASE DATE
The UPCAT Results full list of passers was originally expected to be released last March 31, however, the release date was rescheduled due to the effects of the enhanced community quarantine (ECQ) in the Philippines.
REMINDER
The University of the Philippines may release the results earlier or later than the expected date without prior notice.
Also, the University of the Philippines was offering scholarships such as the UP Oblation Scholarship (for the Top 50 UPCAT passers) and Iskolar ng Bayan Scholarship.