Barangay Talampas In Bustos, Bulacan Was Placed Under "Hard Lockdown" From May 22 To May 25.
Local officials in the municipality of Bustos in Bulacan placed Barangay Talampas under "hard lockdown" from May 22 to May 25 in order to control the spread of COVID-19.
This, as the municipal government of Bustos in Bulacan issued Resolution No. 1 of the Local Inter-agency Task Force dated May 22, 2020, imposing "hard lockdown" in Barangay Talampas. Under the said resolution, The "hard lockdown" in the said barangay started at 5:00 p.m. of May 22 and will be in effect until 11:59 p.m. of May 25.
Authorities in the said barangay ordered "hard lockdown" after one confirmed case of coronavirus disease 2019 (COVID-19) was reported. Under the "hard lockdown", vehicles or non-resident persons were not allowed to enter or exit in the said barangay.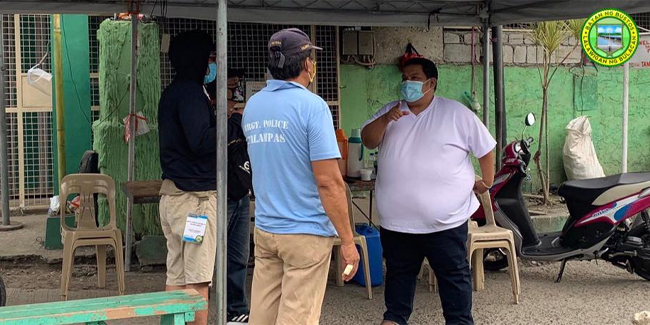 With this measure, officials will be able to conduct thorough contact tracing and swab testing on people who had in contact with an infected patient. Moreover, local officials distributed food packs to the residents of the said barangay.
The Department of Health reported 163 new cases of coronavirus disease 2019 (COVID-19), 92 new recoveries, and 11 new fatalities as of 4:00 p.m. of May 22, bringing the total number of confirmed COVID-19 cases in the Philippines to 13,597, with 3,092 total recoveries and 857 total fatalities.
What can you say about this? Let us know!
For more news and updates, follow Philippine Newspaper on Facebook!
READ ALSO | Navotas City Government Places 10 Barangays Under ECQ