AMA Education System Will Shift From Physical To Full-Online Learning As The Institution Will Start The Academic Year 2020-2021 In June.
AMA Education System officially announced that all institutions under its network will start their academic year in June 2020 through online learning.
This, after the Department of Education (DepEd) and the Commission on Higher Education (CHED) were calling for academic institutions to assure the availability of public education amid the community quarantine measures in the Philippines, thus, the students of AMAES would be able to continue their studies while staying inside their houses.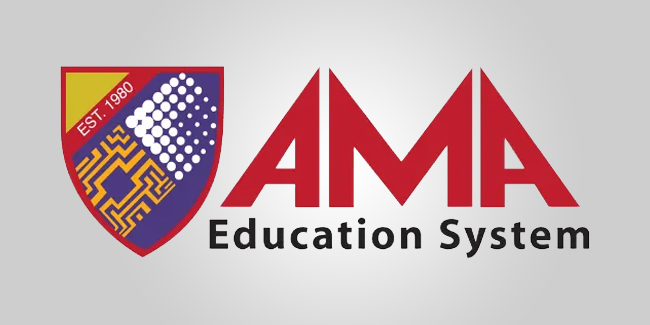 Although AMA previously used the blended learning system as the institution offered Senior High School strands and college degrees via AMA Online Education program, the institution believed that the shifting of classes from physical to full-online learning was the solution of AMAES in addressing the immediate need for educational continuity.
The following institutions under AMAES will be imposing its full-online classes for the academic year 2020-2021 until institutions were allowed to have physical classes.
AMA University and Colleges
ABE International Business College
ACLC and ACLC College
St. Augustine School of Nursing
Sta. Veronica College – La Union
South Luzon College – Cavite
AMA Basic Education
The Department of Education mentioned in a previous briefing last May 11 that private schools, including the AMAES, may start the academic year as early as June 2020, however, private schools were not allowed to have physical classes prior to August 24.
According to Dr. Amable R. Aguiluz V, the founder and chairman of AMA Education System, the institution's decision to shift from physical to a full-online setup "gives students a chance to continue studying to remain at pace with their respective courses".
Schools in the Philippines have been closed since March 2020 in order to protect the students, as well as the faculty and staff, from the threat of coronavirus disease 2019 or COVID-19.
What can you say about this? Let us know!
For more news and updates, follow Philippine Newspaper on Facebook!