The United States might pay for uninsured patients who got infected with COVID-19, according to a senior health official.
The United States might invoke an emergency law to pay for uninsured COVID-19 patients, according to a senior health official.
This, after public health experts have warned that the United States' 27.5 million people who lack health coverage might be reluctant to seek treatment, placing themselves at greater risk and fueling the spread of the 2019 novel coronavirus, now named COVID-19.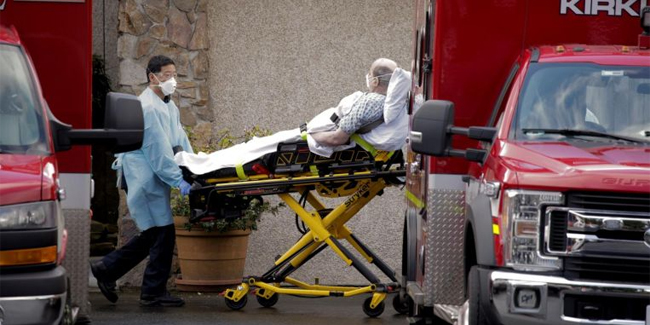 According to Robert Kadlec, a senior official with the Health and Human Services department, the talks were underway to declare a disaster under the Stafford Act, an act that would allow the patients' costs to be met by the federal government. Under the Stafford Act, according to Kadlec, health care providers would be reimbursed at 110% of the rate for Medicaid — a government insurance program for people who have lower income.
Kadlec also said that he had an initial conversation with CMS (Centers for Medicare & Medicaid Services) in order "to understand if that could be utilized in that way and be really impactful".
US President Donald Trump also touched on the said issue as he headed to a briefing in the COVID-19 outbreak at the National Institutes of Health in Washington, saying that they're looking at the whole situation as there were many US citizens without insurance.
What can you say about this? Just feel free to leave your reactions in the comment section.
Thank you for visiting our website. We hope we have helped you with regard to this matter. You may keep coming back for more informative guides. For more news and updates, follow us on Facebook!
Stay tuned to Philippine Newspaper for more updates.