DOH Chief Francisco Duque Now Under Self-Quarantine
DOH CHIEF – Department of Health (DOH) Secretary Francisco Duque III revealed his condition while being on self-quarantine.
Philippines is currently facing a huge challenge – to contain the spread of the COVID-19. The whole population is racing against time to prevent what happened in China and in Italy from happening in the country.
Currently, there is a total of 217 confirmed cases of coronavirus in the Philippines. Out of these cases, 17 died while they were treated for the disease. Eight (8) patients have recovered.
There are PUMs or persons under monitoring. These includes the people that the coronavirus patients had a contact with and those who have recent travel histories abroad or who came from Metro Manila.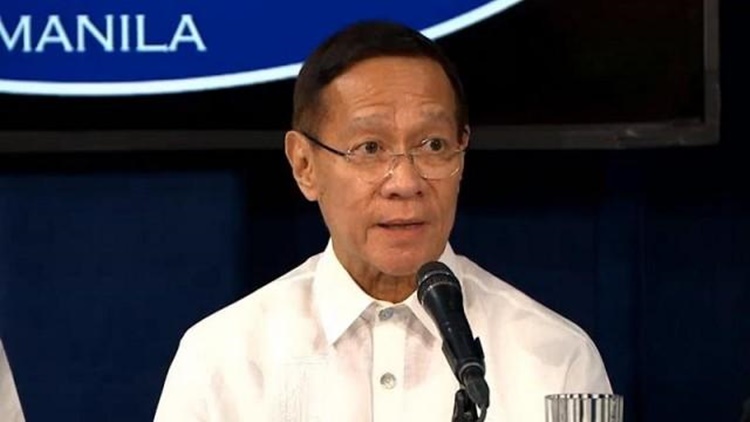 Currently, one of the prominent personalities who is under a self-quarantine is DOH Chief Francisco Duque III. Reportedly, he had a contact with another DOH official who tested positive for coronavirus.
Also, the DOH Secretary has asthma. He is also hypertensive so he opted to do a self-quarantine.
Recently, Duque gave an update about his condition while being on a self-quarantine. Based on a report on ABS-CBN News, the DOH Chief assured that he is okay and he has no new symptoms.
According to Duque, he is just monitoring his asthma and his hypertension. He expressed that he and his wife who is also a doctor are monitoring each other from afar. She is having a cough.
"Nagbabantayan kaming dalawa from afar," the Health Secretary said.
Thank you for visiting Newspapers.ph. More updates may be posted soon.
READ ALSO: New Jersey Mother, 2 Children Die of Coronavirus – 4 Other Children in Hospital