Japan suffered its worst economic drop in five years, with a tax hike and a deadly typhoon.
Japan already suffered its worst quarterly GDP contraction in more than five years — with an increase in tax and a deadly typhoon.
According to an official data that was published on Monday, Japan's gross domestic product (GDP) in three months to December decreased to 1.6% from the previous quarter, even before the outbreak of the 2019 novel coronavirus, now COVID-19, in China hit Japan.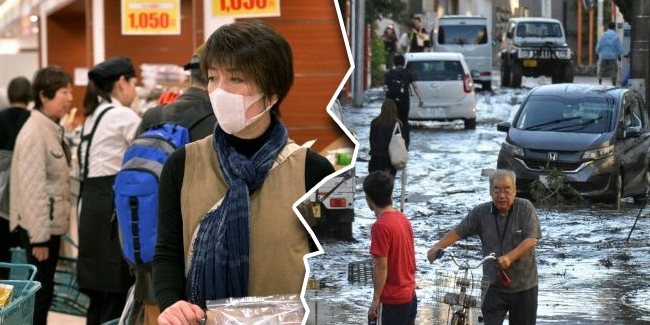 The quarter, according to Japan's official data, was marked by an increase in consumption tax from 8% to 10%, as well as Typhoon Hagibis that killed more than 100 residents and caused widespread flooding in the country.
According to Takeshi Minami, a chief economist at Norinchukin Research Institute, there was a hit from Typhoon Hagibis, yet consumer sentiment was "particularly weak" following the tax increase despite government measures in order for the country to ease the impact, saying it was "quite an undershooting".
Monday's data snapped four quarters of growth and was the biggest contraction since the Q2 of 2014 when the economy decreased by 1.9%, followed by an increase in the sales tax from 5% to 8%, and the latest drop also appeared to have been affected by an increase in consumption tax to 10% that came into effect on October 1.
Private consumption dropped by 2.9%, which was the first fall in five quarters.
What can you say about this? Just feel free to leave your reactions in the comment section.
Thank you for visiting our website. We hope we have helped you with regard to this matter. You may keep coming back for more informative guides. For more news and updates, follow us on Facebook!
READ ALSO | Romantic Guy Makes 'Low-budget Bouquet Of Flowers' For His Girlfriend