Nadine Lustre denied the claims by calling out Philippine Star columnist Ricky Lo in connection to the breakup issue with James Reid.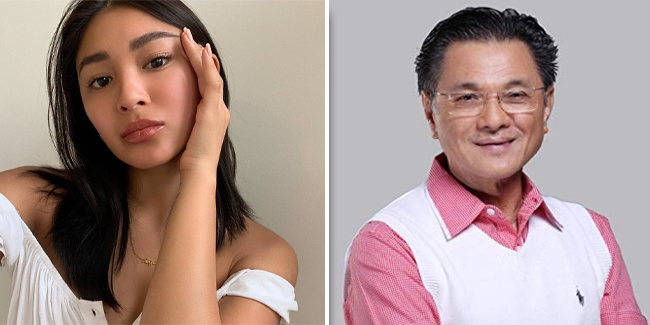 Nadine Lustre posted Sunday on her Instagram Stories. She said that none of what Ricky Lo had stated was true.
She also shared a point about mental health, saying that it was not okay to use someone's mental state just to prove it. Nadine added that having a mental illness was a "very sensitive matter."
Nadine told Philippine Star columnist Ricky Lo that he "can't even get my last name", and ended with a statement "Anu na, 2020 na!"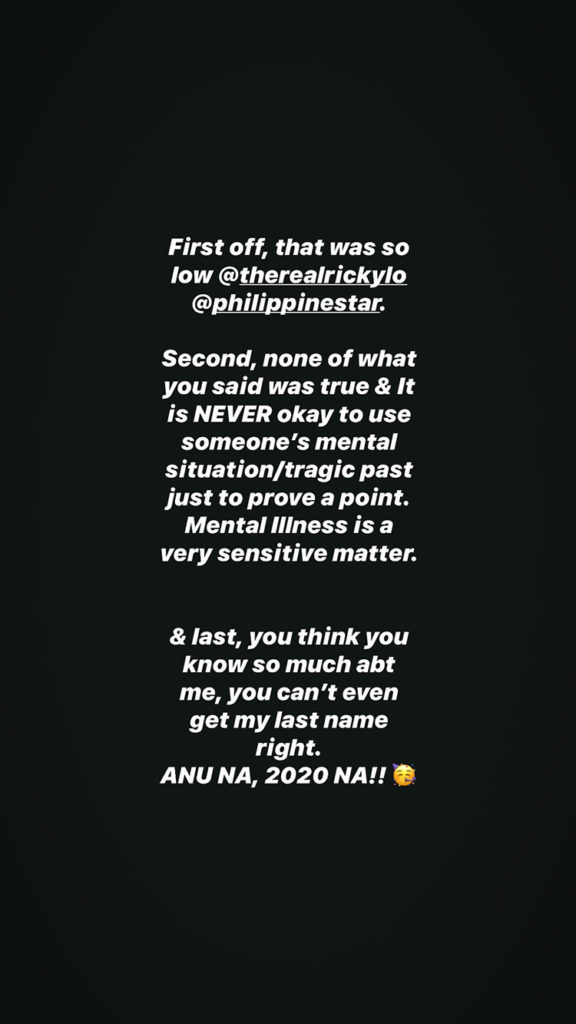 This, after Philippine Star columnist Ricky Lo published an article "JaDine breakup: A case of too much, too soon?" where he mentioned mental illness and Nadine's brother's death, which was removed in the online edition of Ricky Lo's column. On Philippine Star's webpage, Philstar.com, Philippine Star noted that "Parts of this Philippine STAR article have been edited in the version republished on Philstar.com."
According to ABS-CBN News, the original printed edition of Ricky Lo's column stated that James Reid was "handling the breakup with care to cushion the impact on Nadine" who was struggling with her mental illness.
Thank you for visiting our website. We hope we have helped you with regard to this matter. You may keep coming back for more informative guides. You can now subscribe to our YouTube channel for Top 10 videos.
READ ALSO | Veteran Journalist Niñez Cacho-Olivares Dies At 78