Update on Italy Coronavirus Cases
ITALY CORONAVIRUS CASES – The total number of confirmed COVID-19 cases in Italy rose by over 3,000 in just 24 hours.
One of nations hardly-hit by the 2019 novel coronavirus or COVID-19 is Italy. The country even had to be put under a total lockdown to curb the spread of the disease.
Initially, Italian Prime Minister Giuseppe Conte has only declared the travel restrictions in the Lombardy region, the epicenter of the disease in Italy, and 14 other provinces.
However, the coronavirus cases in the country continued to rise. It further prompted the Italian Prime Minister to extend the lockdown to the whole Italy.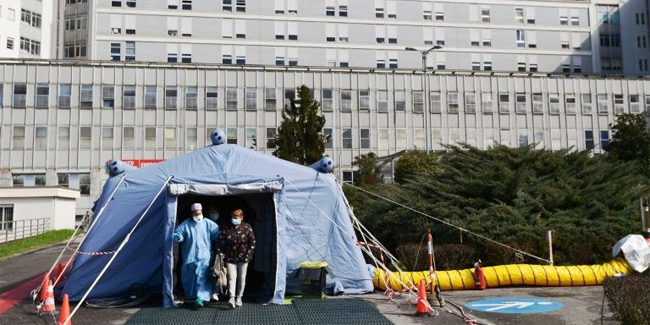 Italy is now on a big fight against the COVID-19. Based on a report on NBC News, there are over 3,000 increase on Italy coronavirus cases in just 24 hours.
Italy's Civil Protection Department Chief Angelo Borrelli expressed that the total Italy coronavirus cases now is 27, 980. Based on the report, a total of 350 people recently died of the disease in Italy.
The total coronavirus death toll in Italy now is 2,158. With regards to the recovery updates, over 400 people recovered bringing the total number of recovered patients to 2,749.
Currently, over 23,000 people in Italy are infected with COVID-19. Out of the said number, more than 11,000 of them are admitted in hospitals and around 2,000 are in the Intensive Care Units (ICUs). Some infected individuals are undergoing home quarantine.
More updates may be posted soon. Thank you for visiting Newspapers.ph.
You may also visit – Bus Passenger Shows Coronavirus Symptoms During Manila-Lucena Trip.